Uncommon Schools Camden Prep
We are a free public school serving grades K through 12 in Camden, NJ. Across our four schools, our students are preparing to achieve their dreams.
An Outstanding Education
We know that a world-class education is possible in Camden. Since our founding in 2014, our free public schools have served Camden families with an award-winning instructional model that supports students' academic and personal growth. Our teachers infuse joy into every day, creating an active engaged learning environment and preparing every student to succeed in college and beyond.
Elementary
In elementary school, we cultivate a love for learning in every child. Our teaching is fast-paced, rigorous, and fun—with plenty of celebratory cheers built into each lesson. We build community around values like respect, hard work, and kindness, shaping the hearts as well as the minds of our students. Our goal is for students to love school from the very start.
Middle
In middle school, our students learn the academic skills they need to succeed in high school, while developing their own identities as citizens of their communities and of the world. They learn to think deeply, to debate passionately, and to engage thoughtfully with new people, places, and ideas.
High
Camden Prep welcomed its first 9th grade class in 2020, and now serves grades K-12
Learn More
#1 School
Camden Prep is the #1 highest-performing school of all renaissance and district schools in Camden.
5 Schools
Camden Prep is made up of five public schools: two elementary schools, two middle schools, and a high school. All are free to attend for Camden families.
+1000
We proudly serve over 1,000 students and families in Camden who are on the path to college and beyond.
SERVING GRADES K-12 IN Camden, NJ
Explore Our Campuses
Find your nearest Camden Prep neighborhood school, and learn more about our schools and how to enroll.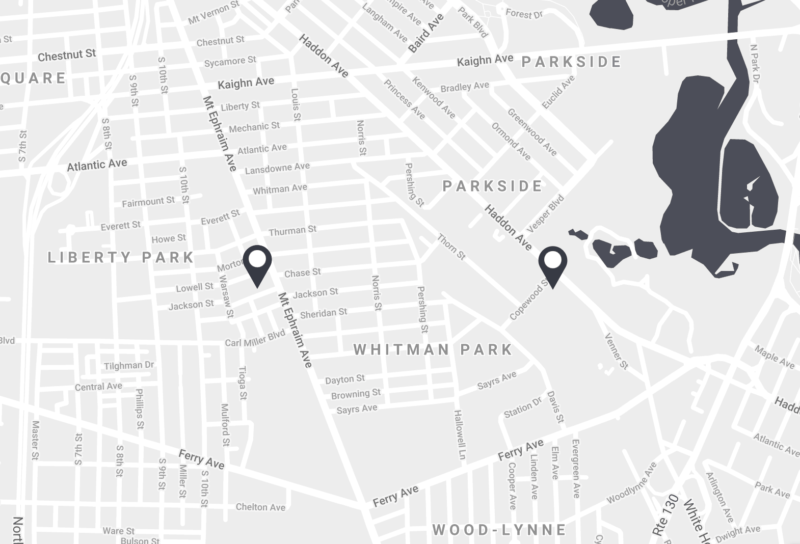 Learn How to Enroll
Our free public schools are open to all Camden residents, with no selection criteria or application fees. We participate in Camden Enrollment, a universal enrollment process for all Camden schools. Learn more about enrolling your child and submit your application today!
Uncommon School Camden Prep's Anti-Bullying Self Assessment is posted here per the Anti-bullying Bill of Rights Act (ABR) (P.L.2010, c.122).