The Student Experience
Camden Prep students know that an excellent education is key to achieving their dreams. By committing to our core values and giving back to others, our students can reshape history and write a new story for themselves.
A Typical School Day
We start each school day with three goals in mind: every student feels truly loved and cared for, learning is both rigorous and joyful, and students are prepared for success in college and beyond.
A Strong Start
All Uncommon students start their day with a firm handshake at the door of the school and a warm welcome from an adult who knows them and is committed to their success.
Building Community
One of our oldest and most joyful traditions, morning circle and community meetings are a time for students to celebrate accomplishments, come together as one school with one mission, and share their strong leadership voices.
Joy and Mastery
Learning should be both fun and educational. We build joy into every lesson while preparing students to master the skills and knowledge they'll need to succeed in college and beyond.
Discovery
All young people deserve the opportunity to discover their intellectual passions, so we are proud to offer a wide range of courses that spark curiosity and develop our students' interests.
Beyond the Classroom
Learning doesn't end when the final bell rings. Our students have multiple opportunities to continue their learning and self-development through a variety of extracurricular activities.
It Takes a Village
We are honored to be a part of your lives. Our teachers and leaders communicate constantly with parents and families. They share updates and work as a team with parents and families to ensure every child has the support he or she needs to succeed.
Ready to begin your Camden Prep journey?
Academics and School Culture
Starting in kindergarten, Camden Prep students engage in curricula that pushes them to their fullest potential.
College Preparation
From K through 12th grade, our schools embrace a college-going culture. Our students are engaged in learning for a longer school day and extra days of learning each year to ensure they are prepared to excel in college and beyond. Our students go on to excel in college at rates far outpacing their peers.
Targeted Lessons
We recognize the unique needs of each student. To that end, our teachers use assessment data to target their daily lessons to meet students' academic levels and guide them to success. Each August, Camden Prep staff members return to campuses three weeks before the start of school to engage in extensive professional development, coaching, and teamwork.
Supportive Community
Camden Prep partners with families to provide a supportive and safe environment for students that adds joy and mastery of academic subjects. Through regular communication, Community Meetings, and Advisory Program, our families are leading the charge outside the classroom as our teachers do inside the classroom.
SERVING GRADES K-9 IN Camden, NJ
Explore Our Campuses
Find your nearest Camden Prep neighborhood school, and learn more about our schools and how to enroll.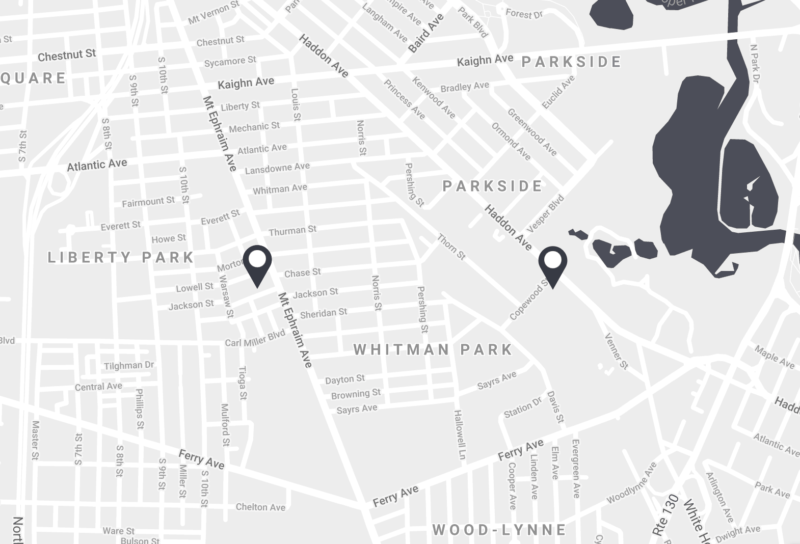 Learn How to Enroll
Our free public schools are open to all Camden residents, with no selection criteria or application fees. We participate in Camden Enrollment, a universal enrollment process for all Camden schools. Learn more about enrolling your child and submit your application today!